Plumbing maintenance services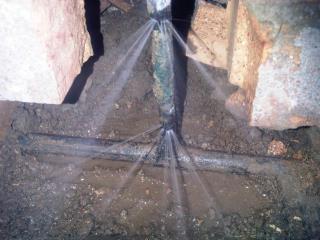 Our experienced team of tradesmen will always offer a cost-effective solution to any repair. We can handle any job, small or large.

We provide a 24-hour, 7 day a week service with our tradesmen employed on an afterhours rotating roster, ensuring you will always have knowledge and experience available anytime. Our tradesmen are neatly attired in company uniforms and all vehicles proudly display the 'BCJ Plumbing' logo.

There's not much we don't do!
Our maintenance vehicles are equipped to repair burst pipes, blocked drains, faulty hot water systems, toilets and cisterns and leaking tapware. We carry an extensive range of drain cleaning equipment and also engage for the largest of jobs – so call us now to tend to your emergency plumbing requirements.
Burst pipes
PVC pipes
Copper pipes
Poly butelyne pipes
Galvanised pipes
Poly pipes
Hot Water Installation - Hot Water Repairs
Electric
Solar
Gas
Heat Pumps
Kitchen and Bathroom
Leaking taps and toilets
Toilet and vanity installations
Upgrading of tapware
Preventative maintenance
Renovations
Commercial shop fit out and maintenance
Kitchen renovations
Bathroom renovations
Epoxy resealing of shower bases
Specialised Services
Roof and gutter repairs, installation and cleaning

Backflow testing and installation
Septic condition reports